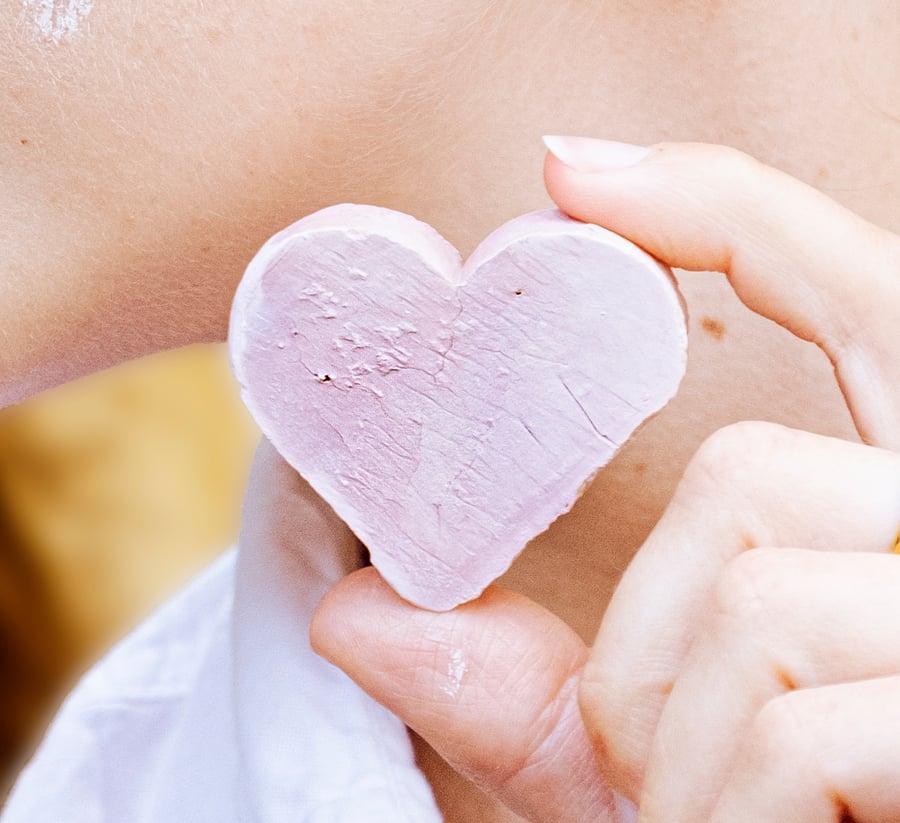 Pink Clay Facial Bars
$

20.00
Australian Reef Red Clay is wonderful for all skin types including sensitive, mature, dry and dehydrated skin. It's high iron content and essential minerals help to revitalize the skin to create soft and healthy looking skin. Considered an oily clay with a gentle absorbent action, it instantly revives and hydrates while refining the pores. The combination of white kaolin and reef red clay balances oil secretion while restoring vitality and leaving you with happy skin and a healthy glow.
How to use:
1: Wet the clay facial bar
2: Wet your skin
3: Massage onto skin
4: Allow to dry (roughly 10 minutes)
5: Wet the natural cellulose sponge to remove the clay and enjoy the gentle exfoliation

Ingredients: White Kaolin Clay, Australian Red Reef Clay.
Repeat 2-3 times per week
Store in a cool, dry place xo
THIS ORDER INCLUDES A PINK CLAY FACIAL BAR AND A NATURAL CELLULOSE SPONGE.